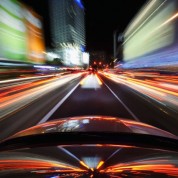 Online video viewership has increased steadily in the US in the past several years, and market forecasts call for continued growth through at least 2014. A growing portion of the video audience is watching TV shows and movies online, reflecting a shift in the content mix from short user-generated clips to full-length professional content.This shift is the result of a confluence of factors, including the greater availability of long-form content, the popularity of venues such as Hulu and broadcast TV sites, technology developments and internet users' growing comfort with online video.
Sports programming is also moving swiftly into this realm, with mega-events such as the Olympics, March Madness and the World Cup reaching tens of millions of viewers through live streaming.
As online video strengthens its hold, content owners are getting more sophisticated about how they syndicate their content online, whether by building social network interaction into their players, populating clips across sites such as YouTube and Hulu, or employing the services of ad networks and content specialists to maximize exposure to media.
Technology companies are also seizing an opportunity to market devices that take advantage of the consumer's desire to merge the online and TV viewing experiences. These trends are creating an environment in which online video will continue to thrive well into the future.
Check out our video reel. Evans Media Group Video Reel