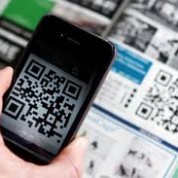 With the constant proliferation of media platforms, brands are researching and discovering strength within the mobile realm to create consumer awareness and engagement. The benefit is in the name itself. It is mobile—with you at all times. Regardless of time and location, consumers are always connected, which affects customer behavior and drives impulse purchases.
Many brands are already making a push with the new platform by offering a mobile version of their domain. However, the combination of enhanced phone technologies and consumer demand is forcing both big and small shops with mobile service offerings to deliver mobile sites that incorporate more than general details and a store locator. A seamless mobile brand experience is imperative—consumers want personalization, social integration, product reviews, deals and ease of navigation and checkout. Compuware research states that 57 percent of consumers will not recommend a brand with a mobile site that is poorly designed and 40 percent will visit the competitor's site. Numbers like these are causing top brands to develop a systematic matrix to sustain engagement.
Lowe's is making effective use of the platform through the use of the QR code on product packaging. Scanning the code inside the store delivers details or specs of an item, but scanning the code at home provides installation information.
For instance, MTV wants to create a demand among fans for its show brands throughout the week, not only during the particular time when they are airing. Combining mobile with other platforms creates the ability to consistently engage the fan base and make the show available in some fashion at all times and in all places.
Many big brands are also investing in mobile advertising as a part of a cross-media campaign, which will garner 15.2 percent of global digital dollars within the next four years according to Berg Insight. Additionally, Nielsen's State of the Media: Consumer Usage Report states that 51 percent of consumers do not mind ad placement on the mobile Web if content is offered for free.  They can expect more social integration into mobile advertising and marketing initiatives this year. Researched and done correctly, this can produce impressive results for brands.
McDonald's is taking advantage of mobile marketing to promote new products and drive more traffic into its stores. A new breakfast item is advertised on a news article most likely read in the morning. Consumers read and click the ad to visit the mobile landing page and learn more, and are then directed to the nearest location via the phone's GPS technology.
This app is beneficial for McDonald's, but for brands looking to make the initial jump, there is a constant debate in regard to a mobile site versus an application. Brands should develop the site catering to users not yet part of their customer base and apps for those who are loyal to the brand, as well as leveraging the tools for building the relationship with their customers.
The challenge in this new arena is in delivering experiences with the numerous touch points, as well as measuring success of the campaign. The key is for brand marketers to not simply place existing content on the mobile Web, but to discover the most useful information for each platform. Leveraging metrics such as most popular content, most shares, clicks and redeemed campaigns provide great information for any follow up campaigns. Identifying trends among markets, demographics, frequency and the time period in which the the content was consumed is key in becoming successful and creating an advantage. Many brands have realized the significant opportunities, jumped on board and found success. The key for any business today is to set themselves apart from their direct competitors, and to start building a competitive advantage.
In this era, consumers can research, shop and purchase on the go, and it is necessary for both brands and retailers to realize they may lose customer acquisition and retention if they are not providing some sort of mobile commerce. Customers visiting a store, but comparison shopping on their phone are causing retailers to make use of the platform and offer a strong experience. Mobile delivers at the moment of truth—it influences customer behavior at the very moment of purchase and changes the value proposition for brands, thus timing and usefulness are everything. Mobile is bringing about a whole new wave of shopping cart abandonment as a result.