This year for the super bowl, not too many ads aired without a link displayed to their corresponding website, their twitter or facebook pages, and in Audi's case, their ad took a twitter hashtag mainstream. We spent Super Bowl XLV engaged online, devouring Buffalo Wild Wings at our local Buffalo Wild Wings location. Some may think this is sensory overload, but we feel like we've uncovered the best way to watch big events like the super bowl. We drove to our local Buffalo Wild Wings and checked in on Foursquare and then we tested the new feature from Foursquare featuring their new promoted venue across the app, that allowed over 200,000 people to check-in to Super Bowl Sunday.  We gave a shout out to our favorite teams and got a corresponding badge.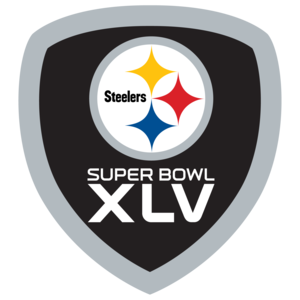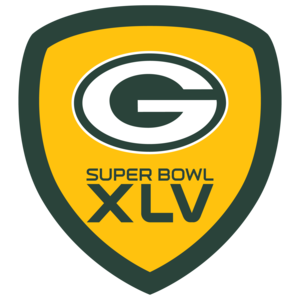 The NFL promoted it by tweeting it and receiving over 200 retweets:

The Super Bowl launched an official iPad, iPhone and Android app providing a 3D map of the stadium, tidbits of information, and aggregated social media streams during the game. If you are one of the many iPad owners, you also were given the opportunity to download an official NFL Super Bowl XLV game program for free.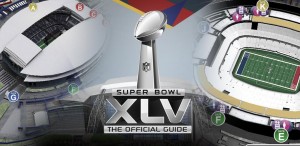 Hulu and YouTube got in on the ad action by dedicating a special section on their website to allow users to log in and vote on their favorite ads and watch them right after airing. The social network, Facebook, will be allowing users to log in and vote on ads right from Facebook and share them with your friends through a partnership with Involver. This is definitely one of the easiest ways to view, vote, and interact with other users about the super bowl ads. Early results from Facebook show that the Hyundai Deprogramming ad was popular with 2,326 likes, while the ad that ran for HOUSE received 12,459 likes.  A clear fail on Twitter, the Brisk Eminem ad received 3,348 likes on Facebook.

The NFL partnered with another social media darling for Super Bowl XLV and created a new site dedicated solely to the Super Bowl. This new site enables users to see stats on specific terms such as congrats, Aaron Rogers, Steelers fans, touchdown and more.  There are dedicated tabs for the NFL players, media and celebrities and NFL personnel. It allows you to see what is trending in certain areas and refreshes frequently. Check out this sample that we pulled: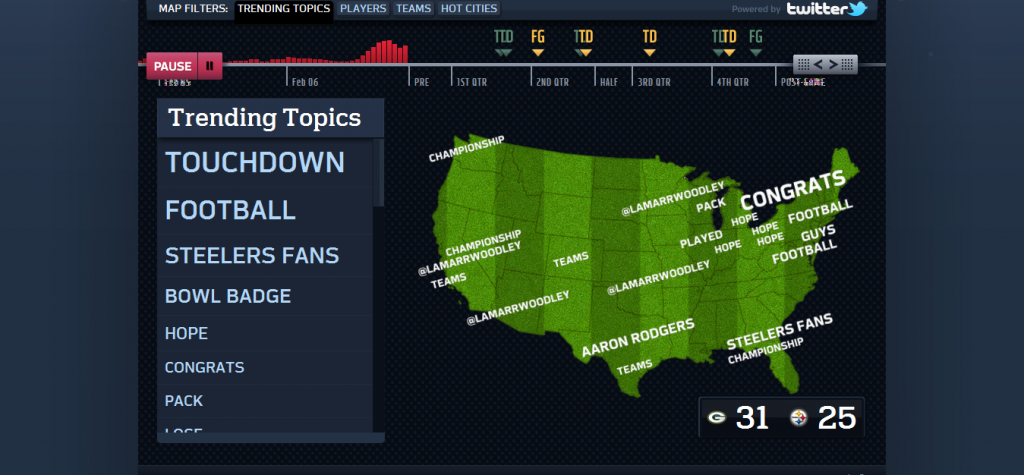 We used Foursquare, Twitter, Facebook, and Miso to interact and engage for Super Bowl XLV and amassed a number of badges as well as enjoying an interesting confab around the #BZBowl Twitter hashtag created by @Brainzooming. Latest numbers are well over 2500 tweets dedicated to this hashtag, according to a tweet received late on Sunday evening.

Want to get involved? Be sure to check out our post to cast your vote for the best and worst ads of Super Bowl XlV. Last, but not least, congrats to the Super Bowl XLV Champs, the Green Bay Packers.