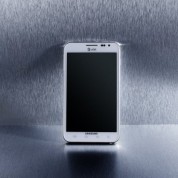 Mobile phones have become a staple of daily life, so much so that most consumers can hardly imagine going through the day without one by their side. The reliance on mobile devices for just about everything makes mobile a platform that content publishers and marketers cannot afford to ignore.
The continuing advance of smart devices—including tablet-style computers, led by Apple's iPad—and the growing ubiquity of mobile broadband networks mean that consumers have to make fewer compromises when it comes to the consumption of games, music and video.  An improved user experience, and the ability to access an ever-expanding variety of content from the cloud, will attract many new mobile content consumers in the next five years.
The mobile video audience will double again between 2o12 and 2014, with the steady improvement of devices, the increase in mobile broadband availability and the emergence of viewing options outside the carrier networks.
Evans Media Group can show you how sms marketing, mobile websites, short codes and mobile apps are innovating with respect to m-commerce, social networking and more.
Here's a summarized list of the mobile marketing services that we provide:
MOBILE:
1.    SMS (text) Marketing
2.    Mobile Websites
3.    Location Based Marketing
4.    Geo Targeting
5.    Mobile Couponing
6.    QR Code Marketing
7.    Loyalty Programs
8.    Mobile Contests
9.    Short Codes
10.  Mobile Surveys