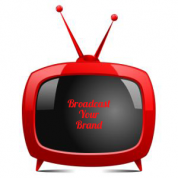 In a world where brands are increasingly seeking a competitive ROI, digital video is emerging as an effective platform in cross-media marketing campaigns. Especially in aggressive sectors, it proves that intelligence and resourcefulness can out-perform a big budget. Not only is it the trendiest manner for communicating on the Web, but it is freely dispersed, enhances site ranking and builds brand name credibility.
A growing number of consumers and potential clients prefer to see and hear about a product or service than read its copy, and digital video allows a brand to cater to this audience. Astonishingly, it reaches 180 million unique viewers every month according to comScore, but is still a relatively new medium—30 percent more Americans view online video content on a daily average than only a year ago, which equates to more than 4 out of every 5 internet users.
The rise of video sharing Web sites like YouTube enhances the reach of a brand's network. These portals already provide an established audience, but brands must consistently deliver fresh and engaging content. Combined with articulated search engine marketing techniques—optimized titles, descriptions and links with key search terms—site ranking and traffic witness a sustainable surge. Furthermore, Google possesses the ability to recognize keywords in voiceover content via YouTube technology, which quickly amplifies site optimization.
Advertisers are also implementing digital video into their campaigns. Additional research from comScore states that a synergetic relationship is created when coupled with traditional television placement. Although online video ads are just as beneficial as televised, each is more powerful as a part of the media mix than on its own. However, businesses and brands must determine whether to shorten 30- and 60-second TV ads to 15 seconds for Web. An added benefit to YouTube is that they allows consumers to skip an ad, but an advertiser is only charged when they view it, unlike the TV ads that are sped through with recent DVR technology.
As the digital video platform continually evolves and as the attention span of today's average consumer diminishes, expect to see digital video from online sites like YouTube move from a supporting role to a vital part of the mix. Digital video lends credence, quickly delivers its message, provides urgency and creates a long-term relationship with customers and Web site visitors. Whether as a part of a free viral initiative or a paid advertising campaign, digital video is a cost efficient and effective choice for capturing a young and middle-aged target audience.