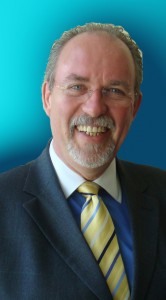 PAUL EVANS
President, CMO
As President and Chief Marketing Officer of Evans Media Group, Paul Evans brings creative leadership and a understanding of how marketing and solid business principle work together to make clients successful. Paul has more than 20 years of marketing, sales, and client relations experience. His unique approach to designing brands, creating experiences, and masterful storytelling is what sets Evans Media Group and their clients apart from competitors. Paul founded Evans Media Group in 2002.
He has served on many boards including Chambers of Commerce, The United Way, Workforce Development, Public Library and the Performing Arts in addition to working with many community service organizations.
Raised in Cardiff, Wales, Paul's family moved to the United States when he was 16. Paul is a guitar playing, motorcycle riding, collector of fine writing instruments and enjoys satirical British television shows. The Euro-American duality of his personality often plays into his sometimes off-beat sense of humor, as friends and clients alike will attest.
Mr. Evans is responsible for the company's marketing operations including the design and implementation of all marketing strategies. He leads the company's effort for Marketing Programs, Brand Development, Public Relations and Public Affairs. He also heads all marketing activities for the business, including Product Positioning, Segment Marketing, Branding, Marketing Communications, Business Research, Marketing Strategy, and New Business Development. Client testimonials of Paul's success abound, but Paul always prefers face-to-face introductions and considers himself a serial networker.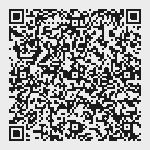 Paul often speaks nationally on business growth, communications, marketing strategy, and public relations.
Please feel free to contact Paul directly, follow Paul on Twitter, connect on LinkedIn, or call him on his cell at 203-512-0250 for all of your marketing, sales, public relations, and media inquiries.
_________________________________________________
SARA PAXTON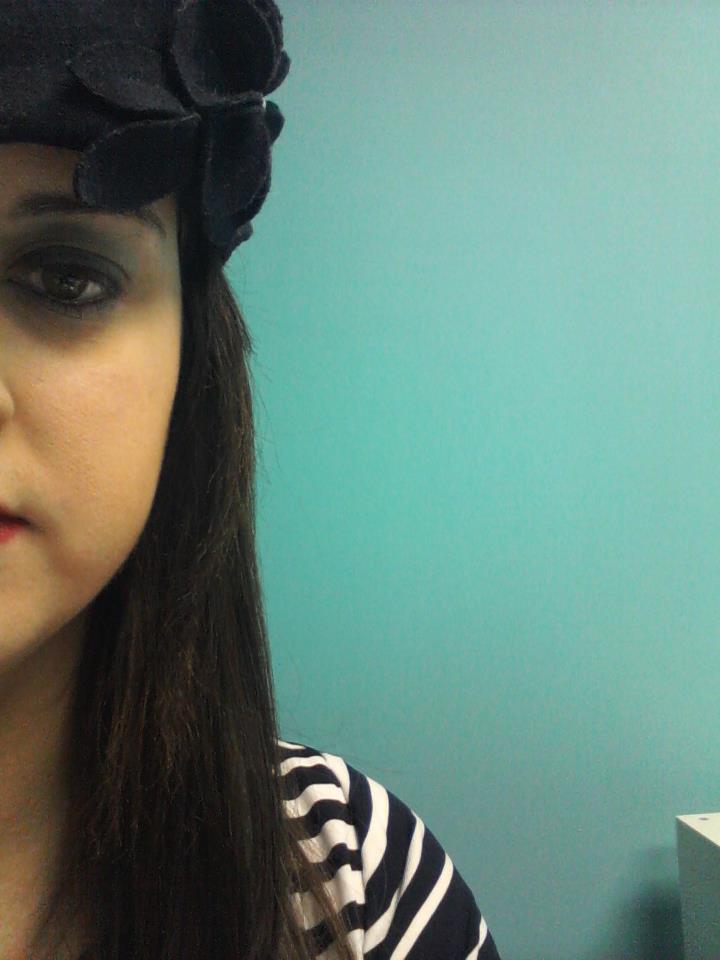 Managing Partner
Sara Paxton is a forward thinking leader helping clients recognize the impact of new technology on their business models. Sara joined Evans Media Group in 2007 with thirteen years of experience in client services, sales process engineering, and informational technology. Sara's role as Partner and Chief Technology Officer includes advising the Evans Media Group team on all aspects of technology-driven market change. She currently leads Evans Media Group's advanced technology focus. In the last three years, she has been instrumental in migrating traditional Evans Media Group clients into the online and social networking space.
She is particularly knowledgeable in the alignment of IT technology to serve businesses with an emphasis on improving the communication and use of information in business processes. She has worked in many major industry sectors including accommodations, advertising, arts, entertainment, recreation, finance, food service, manufacturing, media, printing, publishing, automotive, and franchising. Her experience and knowledge have enabled her to focus on major strategic initiatives and position Fortune 100 companies advantageously through technology including sales force automation tools, CRM, social media and online marketing.
Ms. Paxton is a frequently invited, vivid speaker on innovative IT, online marketing and social media marketing subjects. She has led many instructional classes and webinars in database design, CRM, social media marketing, SEO, and online marketing for small to medium sized businesses seeking educational information for their online marketing campaigns.
Ms. Paxton recently relocated from Ridgefield, CT to Overland Park, KS with her family. She is active in the March of Dimes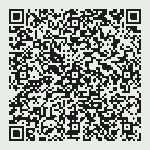 organization, the CHERUBS organization and many other community events. She possess an obsession with technology, which has earned her the reputation of a "Chic Geek."
Please feel free to contact Sara directly, follow her on Twitter, connect on LinkedIn, or call her cell at 203-400-0428 for all of your web design, wordpress, mobile website, social media, search engine optimization (SEO), technology and data architecture inquiries.
_________________________________________________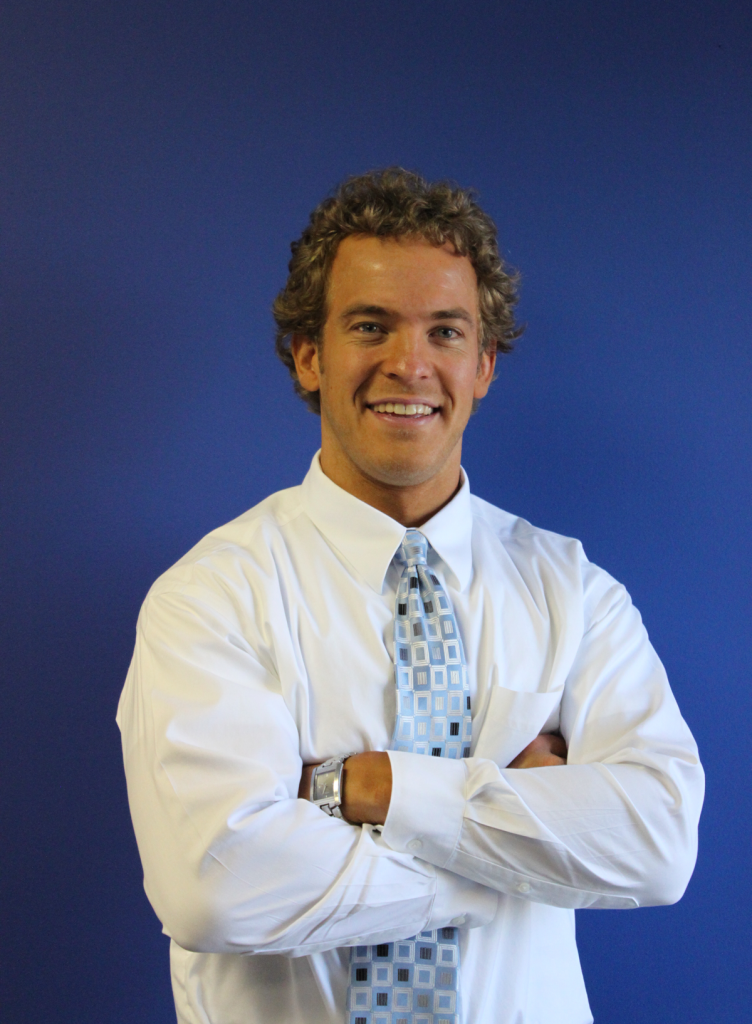 TYLER COOK
Director of Business Development
Tyler Cook is a graduate of the University of Kansas, William Allen White School of Journalism and Mass Communications (Lawrence, KS) – BSJ, emphasis in strategic communication; minor in film. His charming personality aside, Tyler is serious about doing the right things in life and in business. A perfect team fit for Evans Media Group, our Director of Business Development has been working since age 11 (mowing lawns is definitely working).If he is not in the gym, he is collecting and listening to 80's music (big Rod Stewart fan) perusing his extensive collection of 80's movies or screenwriting. But the biggest surprise to most that meet Tyler is the fact that he has been a professional wrestler for the last 6 years and appears on the Metro Pro Wrestling weekly television show on Metro Sports in Kansas City. He is also the former NWA Kansas champion.
When not leaping from the ropes onto an opponent, Tyler tackles new client acquisition and account management for Evans Media Group as well as writing blogs, marketing collateral and web content. He has significant experience in digital marketing, including website development, online merchandising, SEO, copywriting and brand and product management. Most notably, Tyler handled brand and product management for Everlast boxing and also helped launch a global line of boxing equipment for Lonsdale and the brand's first line of MMA equipment.
Contact Tyler directly at 910-477-3077 or by email. Connect with him on LinkedIn and follow him on Twitter.
_________________________________________________
JOY MURPHY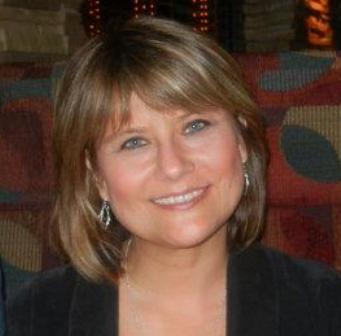 Director of Interactive Media
A Norfolk, Nebraska native, with experience in acting and modelling, Joy Murphy has spent a lifetime making things look better, 
work better and seem effortless. As Director of Interactive Media for Evans Media Group, Joy brings attention to detail, customer-centric product delivery and the level of professionalism that clients have come to expect from our agency.While Prairie Village, Kansas is now home, Joy also lived in Chicago and has traveled the globe experiencing things that many mothers of two only dream about (ask her about the photo shoot where she cradled both a nine year old "baby" elephant and a forty pound boa constrictor). Snorkeling with sharks can also be crossed off Joy's bucket list, as can singing and dancing her way through the national tour of Sweet Charity.
A graduate of the University of Nebraska with a BS in Journalism with an emphasis in PR, Joy is an animal loving, scarf knitting, container gardening, problem solving, classic rock fan. Staying in touch with over 100 of her high school friends on Facebook, she loves solving problems for herself and others. Matching solutions with people's needs is what Joy does in life … and at Evans Media Group.
Reach Joy directly at 910-477-3077 or by email. Add her to your network on LinkedIn and follow her tweets on Twitter.
_________________________________________________

MICHELLE TRUAX
Assistant Vice President of Marketing and Media Strategies
Michelle Truax is a results driven, marketing professional with over 9 years of brand building achievement in consumer and business to business environments. She has demonstrated success in diverse industries including telecommunications, print media and consumer electronics. Michelle is a creative and solution driven leader with strong trend foresight, strategic development and implementation skills.
Before joining Evans Media Group as Assistant Vice President of Marketing & Media Strategies Ms. Truax was the Marketing Communications Manager for a consumer electronics manufacturer.  She has proven success in the development, execution and management of brand identities through unified packaging, print and online advertising, website redesigns and press release copy writing.  Michelle's art background includes the management of Ding2 Galleries, a company she founded to showcase local artists work within real estate properties.  Her strong creative and trend insights allowed her to direct graphic artists to ensure cohesiveness to brand identities. Michelle's experience working with Public Relations and advertising agencies, gave her an understanding of the limitations of most traditional agencies as it relates to social media marketing.   Previously as the individual responsible for hiring PR and Ad Agencies, she developed the skill to design creative strategies while working within the constraints imposed by budget.
Ms. Truax adds a unique, outside-the-box, enthusiastic attitude to the Evans Media Group team.  In her spare time, Michelle enjoys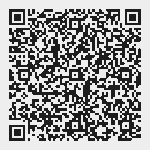 travel, playing the piano and guitar, and spending time with her family. She resides in Kansas City, MO and is an avid supporter of the Kansas City Flying Disc Club and the Professional Disc Golf Association.
Please feel free to contact Michelle directly, follow her on Twitter, connect on LinkedIn, or call her at 910-477-3077 for all of your marketing and communication inquiries.
___________________________________________________
Connect with Evans Media Group across these social networking sites. Don't see one you think we'd love? Email us and recommend a new one!