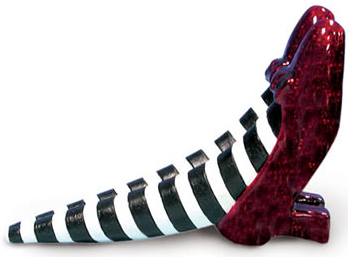 When a series of events brought about the opportunity for the partners  to relocate Evans Media Group, our boutique advertising, PR and social media agency to the Midwest from its origins just outside New York City, we wasted no time.
Sara Paxton, our Chief Technology Officer, is originally from Missouri, and still has familial ties, and with all of the culture and arts in the greater Kansas City area, it was somewhat of an easy sell to our founder and President, Paul Evans.  Throw in the great professional sports teams, Kansas City's signature BBQ, and KC as a hotbed for social media, and it's easy to understand why we made the move. Five years and dozens of new clients later, we headed for the beach and now call Wilmington, North Carolina home.
The world is adapting at a much faster pace today, this fuels adaptation in business and in many industries. We saw our industry change from a traditional agency to an online agency and now to a firm that incorporates traditional, digital, social and mobile media marketing as an integral part for all our clients marketing and PR plans.
One of the great benefits to online and social media marketing is the sheer virtuality of our clients and our business. Our physical location continues to diminish in importance. In fact, we prefer to meet onsite for all client meetings to limit the amount of time we take our clients away from focusing on their business. Our goals are to make your business run smoothly and efficiently, not squander away those precious hours in your day with unnecessary travel or meetings.
We currently service clients in Chicago, Minneapolis, Kansas City, Mobile, Seattle, Las Vegas, Kitty Hawk, Tampa, Wilmington, Overland Park, St. Louis, New York, and Fairfield County, CT and are continually adding new markets.
At Evans Media Group, we focus primarily on small to medium sized businesses, although both partners have worked for multi-national corporate entities such as CARSTAR, Kodak, Dow Jones, and Lifetouch.  We represent companies of all sizes, from fledgling start ups to  multi-million dollar corporate entities. No matter your size, we provide an exceptional level of service and attention that operating as a boutique firm allows. From large companies looking to save costs and increase efficiency by outsourcing social media until they can prove the ROI to their CEO, or  a small business owner seeking the tools that big business is privy to but thought he or she couldn't afford.  With social, digital and mobile at the forefront and traditional media and PR experience providing the historical skill set, Evans Media Group clients can leverage the best of both worlds.
Evans Media Group clients range from manufacturing and web-based to direct marketing, video production, financial, mail order, non-profit, automotive, education and food and beverage purveyors, luxury day spas, jewelry, high end magazine publishers and a division of Kraft Foods. The upside for you? We are extremely fluid, changing and morphing into what our clients need us to be as the tides of online marketing, social media and social search shift and look different from month to month, week to week or day to day.
The kind of think-on-your-feet functionality that you find at Evans Media Group is unparalleled when combined with solid public relations and marketing practice. It is what will make the difference in your flat campaign or your viral campaign.  We are a little off the wall, willing to try anything new, based in traditional marketing, but with a grasp on the new.
At Evans Media Group, we still believe the most important person in any campaign is the client, or potential client. Are you building your relationships with your clients?